Cloud extensions allow remote users to have access to the system voicemail and find-me/follow-me. Cloud extensions work the same way standard extensions work with the exception of not having a physical device attached.
Creating a Cloud Extension:
Go to the PBX tab, click the + on the right side of the menu bar.
Click on Cloud under extensions.
Click + New.
Enter the extension number.
Enter a name for the extension.
Under Routing & Configuration set the Try First drop-down.
If the other drop-down menus are unnecessary, click the small x.
Click Submit.
Note: If the New button is gray, contact Cytracom to add an additional cloud-extension to your account.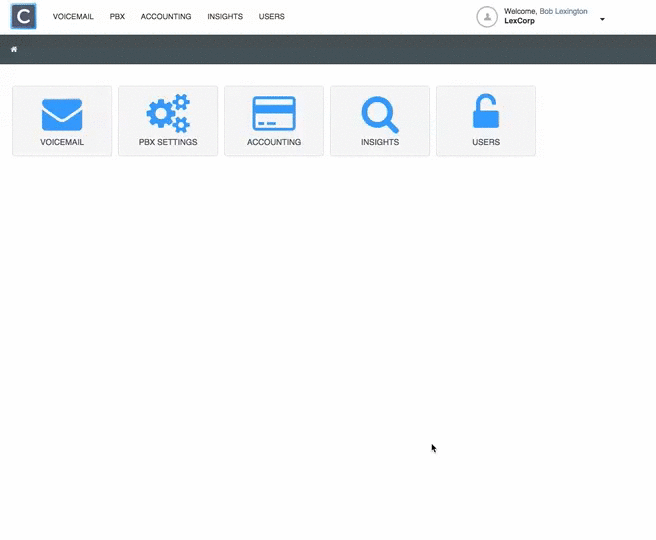 Note: This is a legacy feature and will not be available for all users. For information on our mobile app, click here.