While being a paid feature, the Conference Bridge is essential for organized conference calls between more than a few people.
First, create the room:
Go to the PBX tab, click the + on the right side of the menu bar.
Click on Conference Bridge.
Click +New.
Enter the Number for the conference room. This needs to be three digits. If conference room number 1 is desired, it needs to be 001.
Enter a Name for the room.
Add PINs for each access level. The Moderator has the ability to mute all other participants, Standard has normal access and no special rights, and the Silent PIN allows listening only.
Click Save.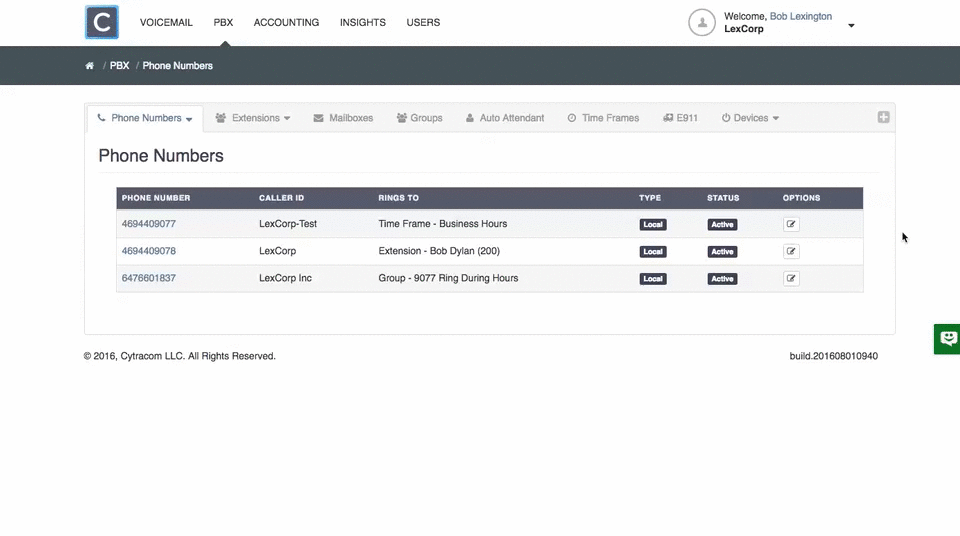 Once the room is created, decide how people will get to the conference. Common options are as follows:
Direct phone number.
Extension Mapping (allows direct internal calling and transfer of callers into conference).
Auto attendant option.
While the call is active, the moderator and the standard participant can mute and unmute themselves by pressing 1. The moderator has the ability to lock the conference by pressing 2. Callers trying to join a locked conference will be disconnected. The moderator can also press 3 to mute and unmute all participants at once.
Note: The number of conference bridge participants is dictated by the number of extensions on the account. Each extension allows 4 participants to join. So, an account with 20 extensions can have a conference bridge with up to 80 participants.