Log in to the Autotask Integration
When you click on the Autotask logo, it expands the panel and provide the log in screen

Enter the email address and password associated with your Autotask account

Click login
How to use Autotask in Desktop
The opening screen is the Home page which has two main menu options: Explore or Ticket.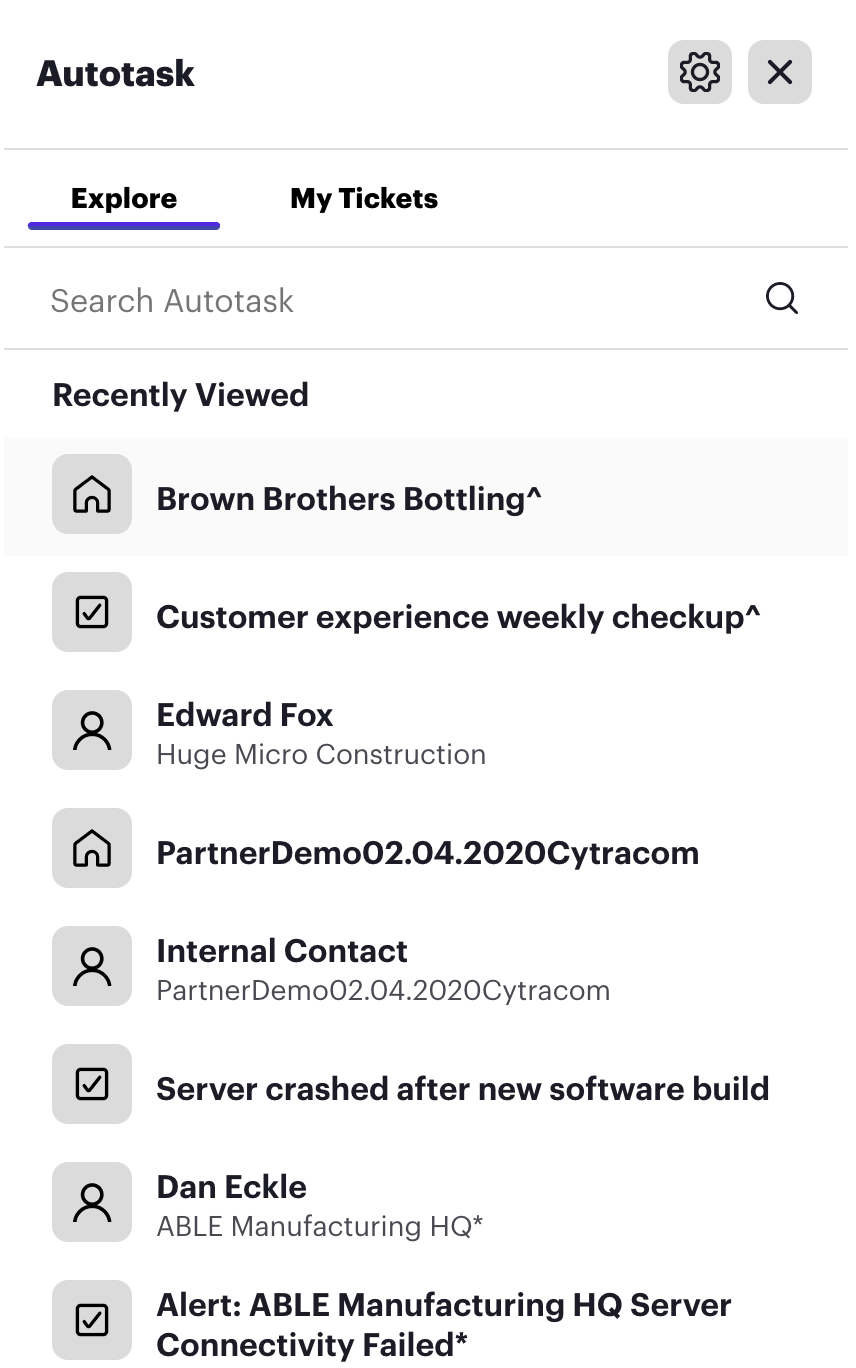 The Explore page shows your most recently visited contacts, organizations, and tickets. It also allows you to search your Autotask account for others that haven't been used. On the first use, there is no history of visits so will be blank until searches are completed.

Similarly, the Tickets page shows a list of recently accessed tickets and allows searches for other tickets.
From either screen, clicking on any item brings you more details about that item. Each category of items has another menu available showing what fields are related. For example, selecting an organization will show menus for Profile, Tickets, Contacts, Notes, etc.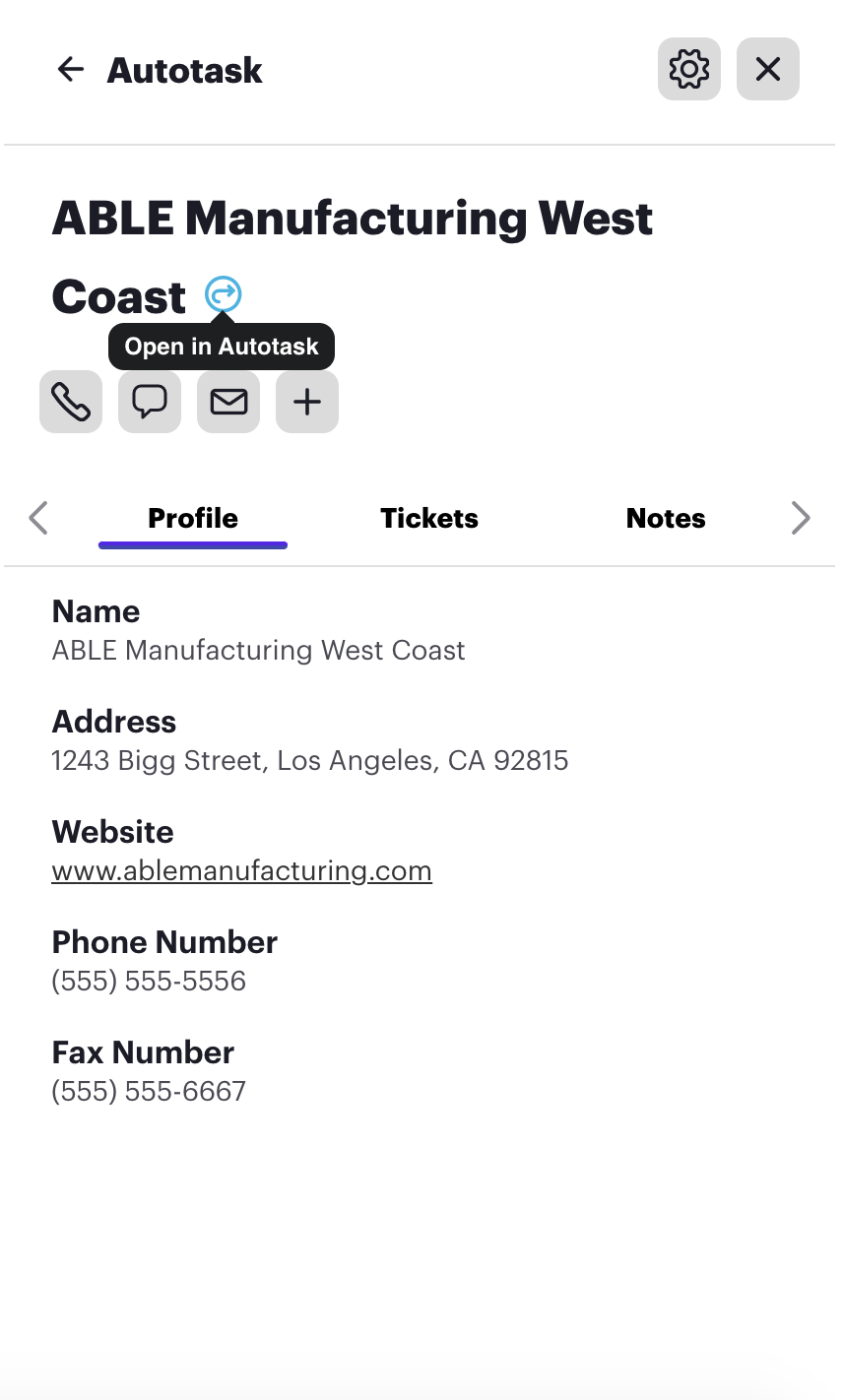 Quick Action icons throughout the panel allow you to quickly:
Log out (gear)

Close the Integration panel (x)

Open the record in the Autotask Website (loopback arrow)

Initiate a phone call (phone)

Initiate a text message (speech bubble)

Write an email (envelope)

Create or edit a record of that type (+)
The last four buttons are context sensitive and will be available when appropriate.
*Note - An API user has to be created first. For steps on creating the user please click here.