Shared Inboxes - Desktop and Mobile
Cytracom Introduces industry-first, Shared Inboxes for unified communications. Shared Inboxes expands the utility of business text messaging by enabling businesses to receive text messages sent to a company phone number, privately collaborate amongst colleagues to review inbound messages, and provide the best response to the sender. This update adds these Shared Inbox messages seamlessly to the familiar Cytracom Messaging Text Messaging Platform.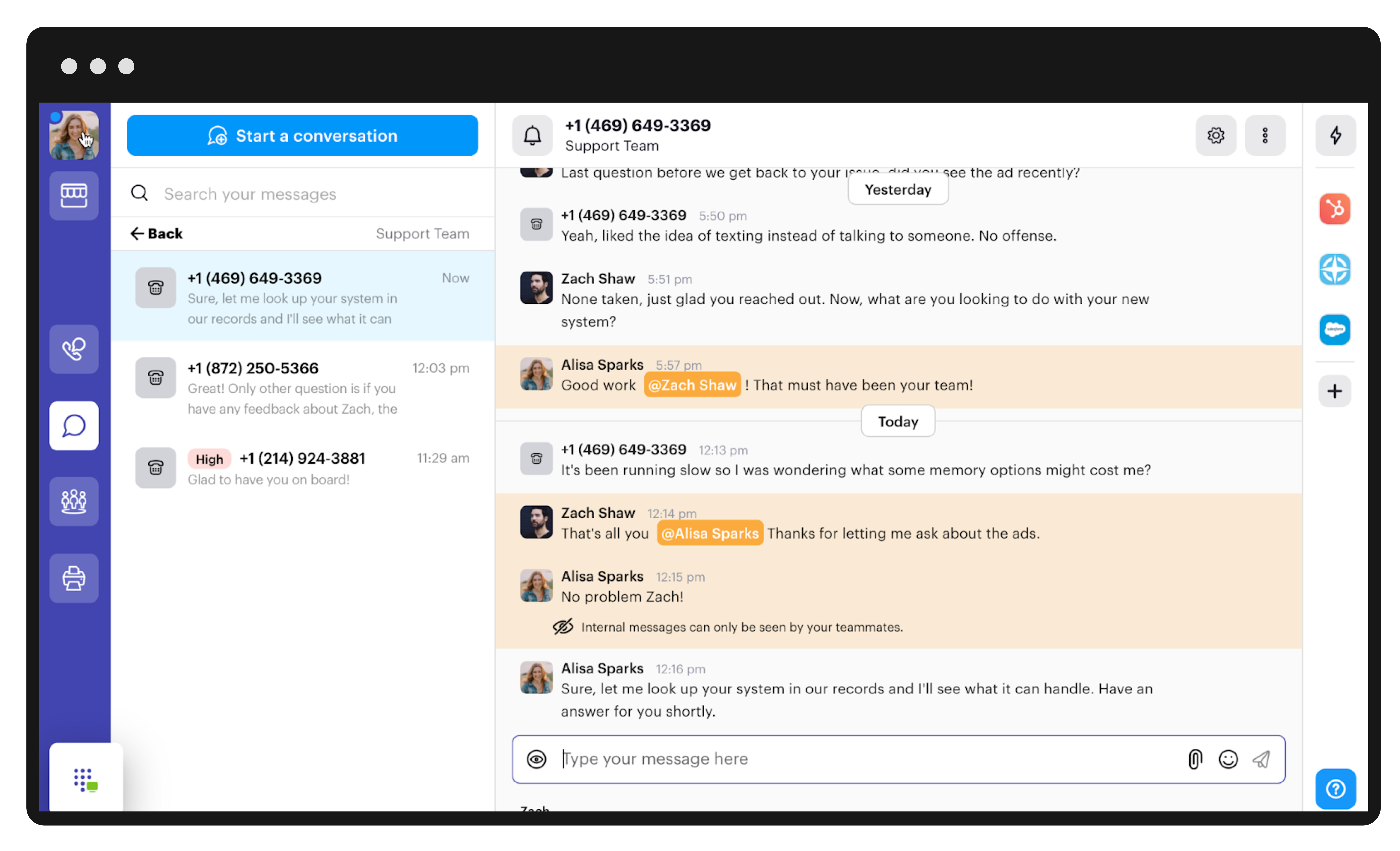 Features
Ability to send messages privately to teammates while excluding customer contacts.


Improved presence indicators for teammates including who's looking at a message thread and who is actively typing.


Ability to turn off notifications for conversations in a Shared Inbox.

Mentions to get the attention of specific teammates.

Assign priorities to different conversations within a Shared Inbox.