Topic
This article shows how to make a one-time payment toward your past due ControlOne invoices.
Environment
Description
You can now make one-time payments toward outstanding ControlOne invoices directly from the Cytracom Partner Portal. 
Note: One-time payments are lump-sum. You cannot split or make partial payments. 
Procedure
1. In the Cytracom Partner Portal, click the Company Profile icon in the left-hand navigation menu.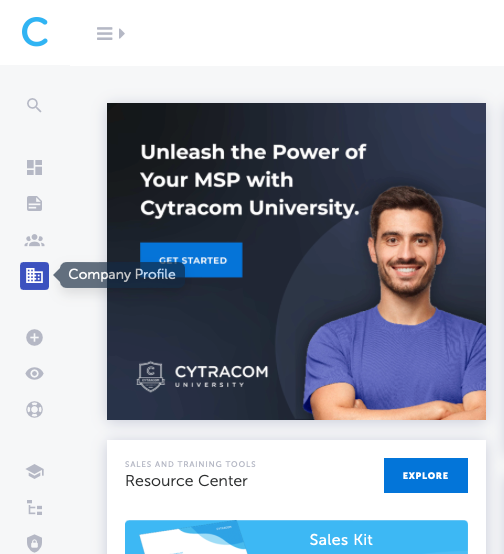 2. Click the ControlOne Billing tab in the flyout menu. 

3. The ControlOne Billing page will display. If you have past due invoices, a red link will appear in the Outstanding Balance section. Click this link to make your payment.

4. The Payment screen will open showing your default payment method and listing the invoices that will be included in the one-time payment, as well as the payment total. Click the Pay Now button to complete your payment.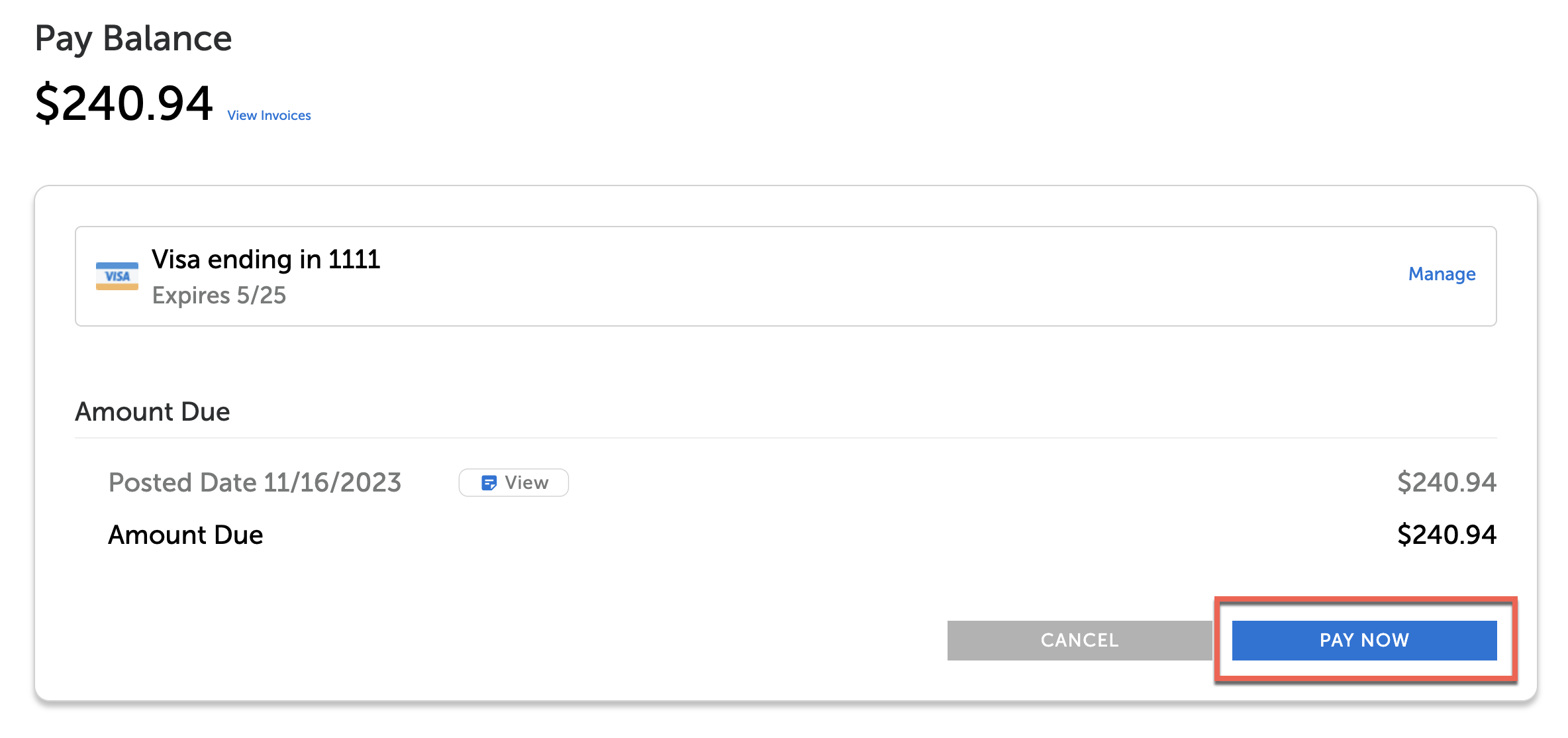 Additional Resources
Still have questions? Click here to learn how to contact Cytracom Technical Support.