Error Logging In:
If a user is receiving the error below, it is most likely a result of a missing extension association in the user section.

An admin will need to log in to the Cytracom Secure portal and find the related user.
Once selected find the drop-down that displays "Extension" and choose the desired extension for that user.
Once selected, scroll to the bottom and hit submit.
Fully close the app and retry logging in.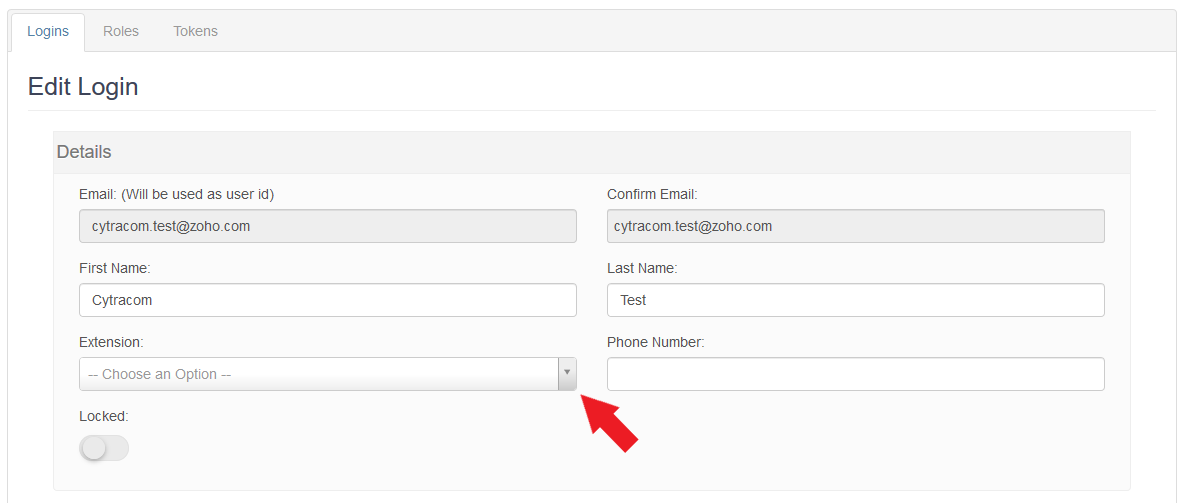 Helpful Tip

Logging in with Extension requires the following below:

Office Number: this can be any phone number that is on the client's account.
Extension: this is the basic numerical extension of the desired user (ex: 23 or 576).
Password: this is the password used to log into the Cytracom Secure Portal.