Why am I not getting desktop notifications?
Cytracom desktop whether installed or running through a Chrome browser can leverage Windows 10/11 desktop notifications. But this feature depends on how your pc is set up.
Focus Assist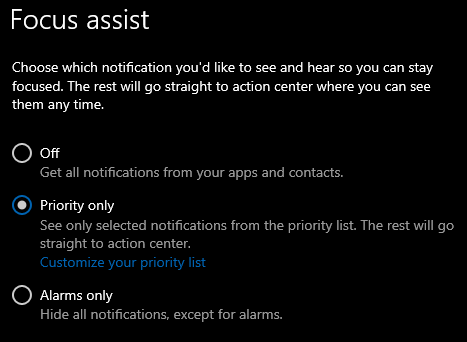 Focus assist is a newer feature in Windows that allows you turn desktop notification on and off as well as customize what notifications pop up. The most common issue that is run into is it being set to alarm only. This will prevent almost all notifications from popping up. For Cytracom desktop it is best to leave it as off or priority only.
Focus assist - Automatic rules
Focus assist has automatic rules including a time frame that can be set that will affect what notifications will pop up during a set time as well as during certain actions.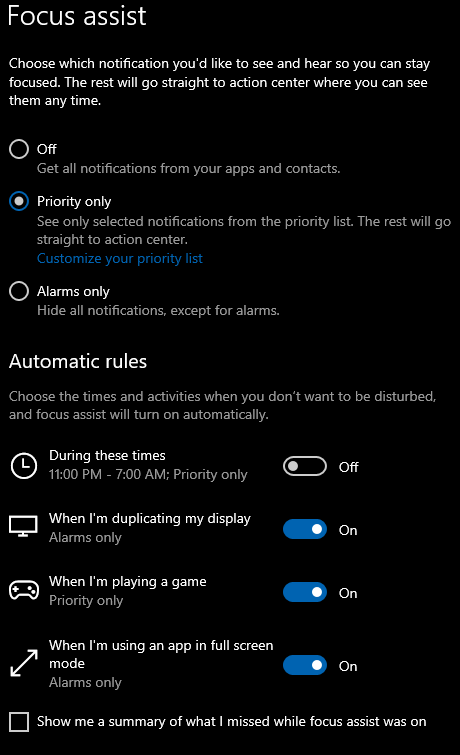 Setting up Priority Only
Priority only lets you customize what apps are able to give a notification when enabled. To customize this list go to Start > Settings > System > Focus assist. From here you will is a clickable link under "Priority only" that says "Customize your priority list". This will allow you to add and remove programs that are allow to give desktop notifications when set to priority only. Make sure that Cytracom desktop is added to the application list.