Cytracom's online control panel can be found here. Be sure to bookmark this page in favorites for easy access. It is best to use Google Chrome when possible to access the portal.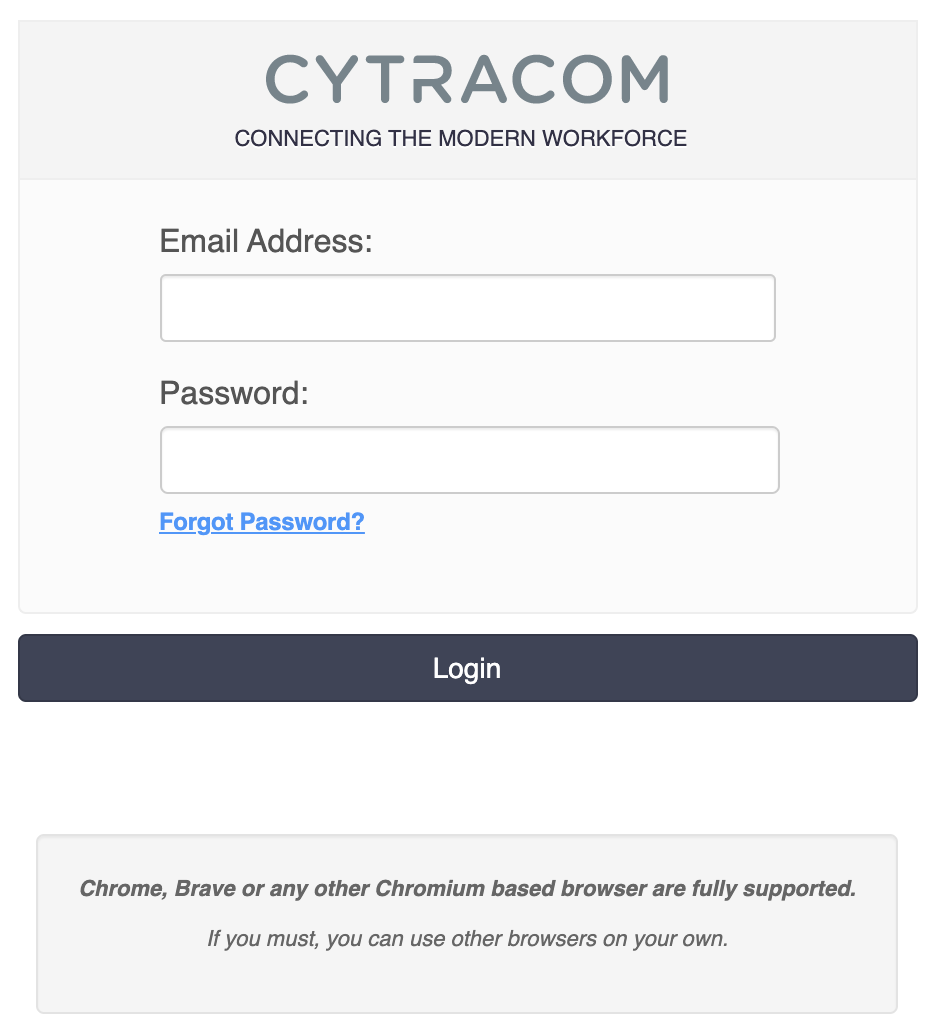 The user ID is the full email address of the user. If unsure of the password, enter the email address and click Reset Password. A link will be sent to the entered email address to reset the password. If you do not receive an email, check the spam folder and spam settings.
Available within the portal:
PBX configuration and call routing settings
Account management and billing
User management and roles
Insights and advanced call reporting, including call recording access
Note: Certain privileges may not be available to all users. Contact a System Administrator with any questions.