Create a Cytracom IP/Host Group
Go to Hosts and Services
Under IP host select "Add" a host

Name: Cytracom
IP Version: IPv4
Type: IP List
IP host group: *empty

Then click Save at the bottom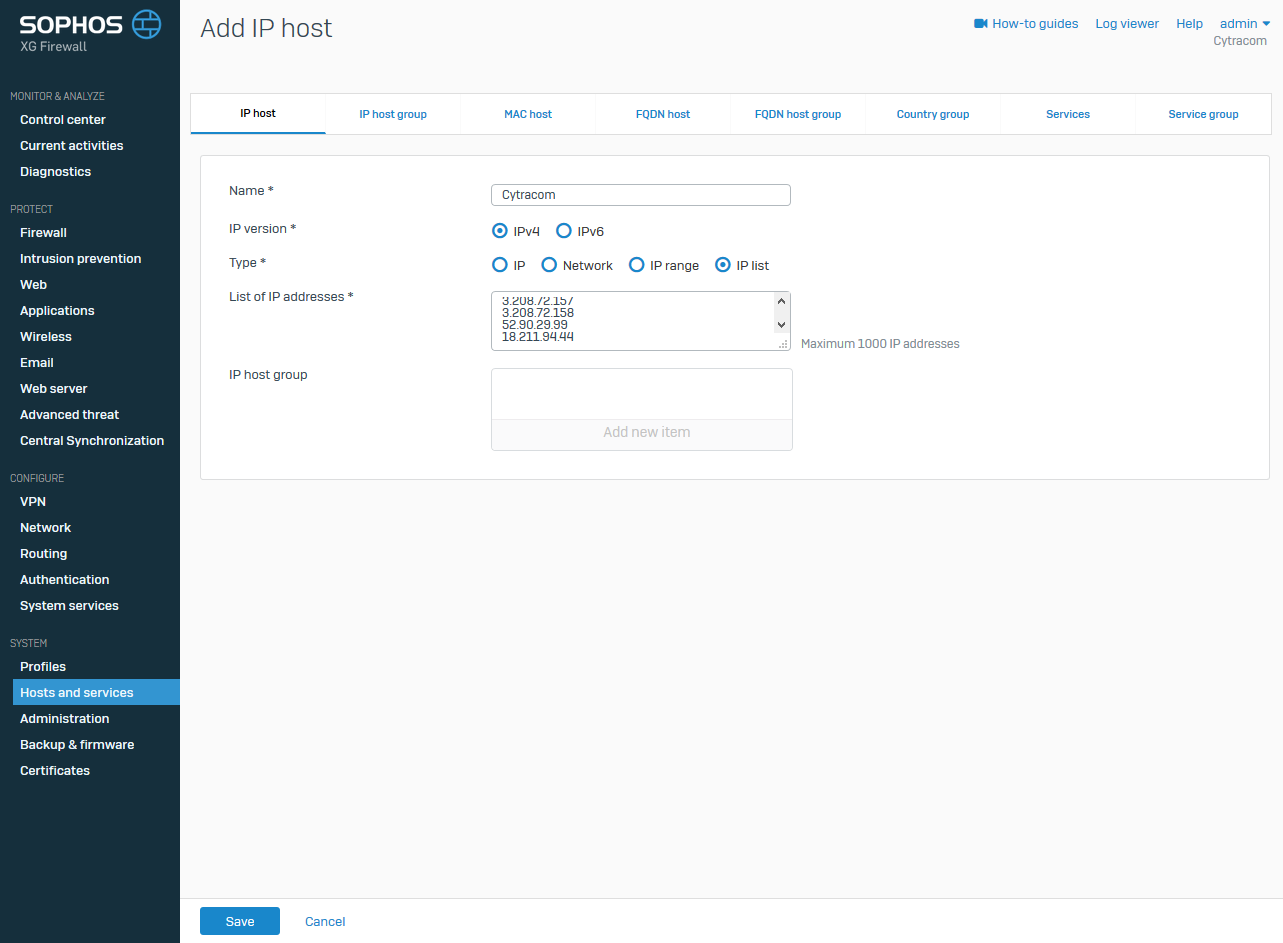 Add a Firewall Rule
Select User/network rule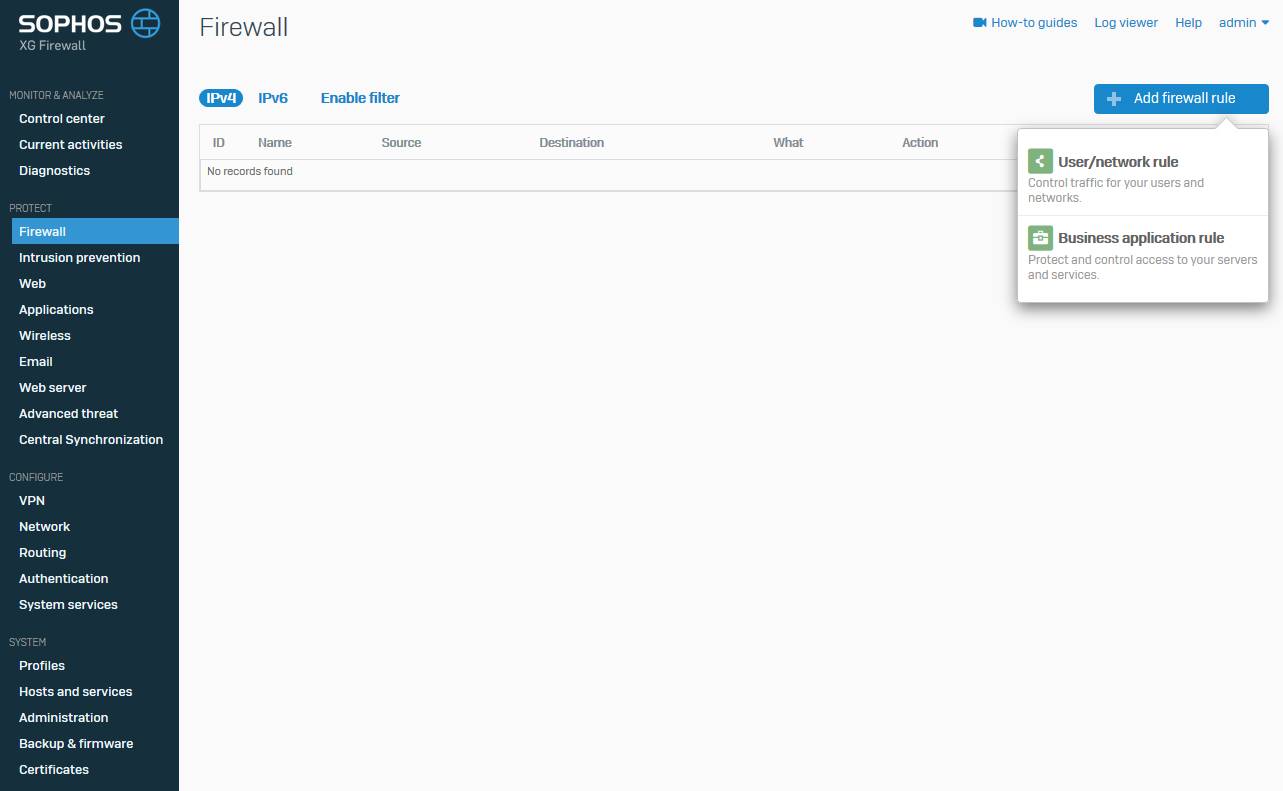 Create a Rule Group
The firewall will most likely give an error unless you already have rule groups established, if not go ahead and go to the Rule Group drop-down and select "Create New"

Then a pop-up window should appear to create a new Rule Group

Group Name: Cytracom
Group Description: Cytracom VoIP services
Rule Type: Any
Source Zone: Any
Destination Zone: Any

Select Add when done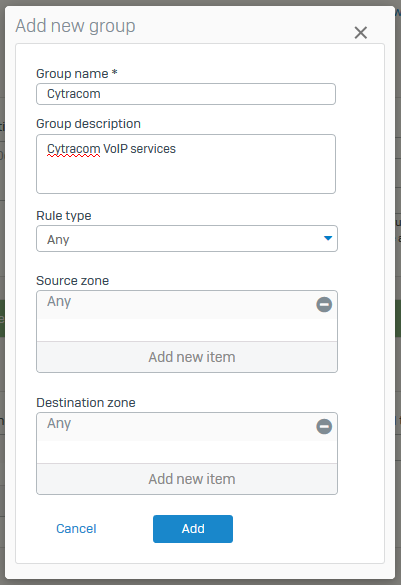 Create an Outbound Rule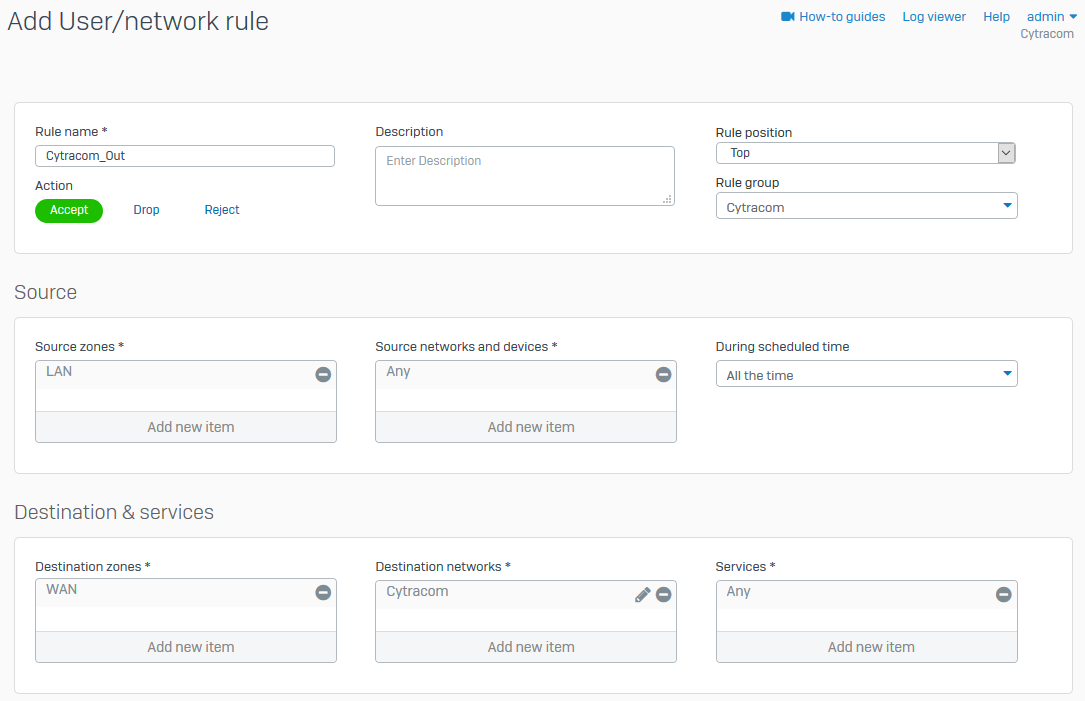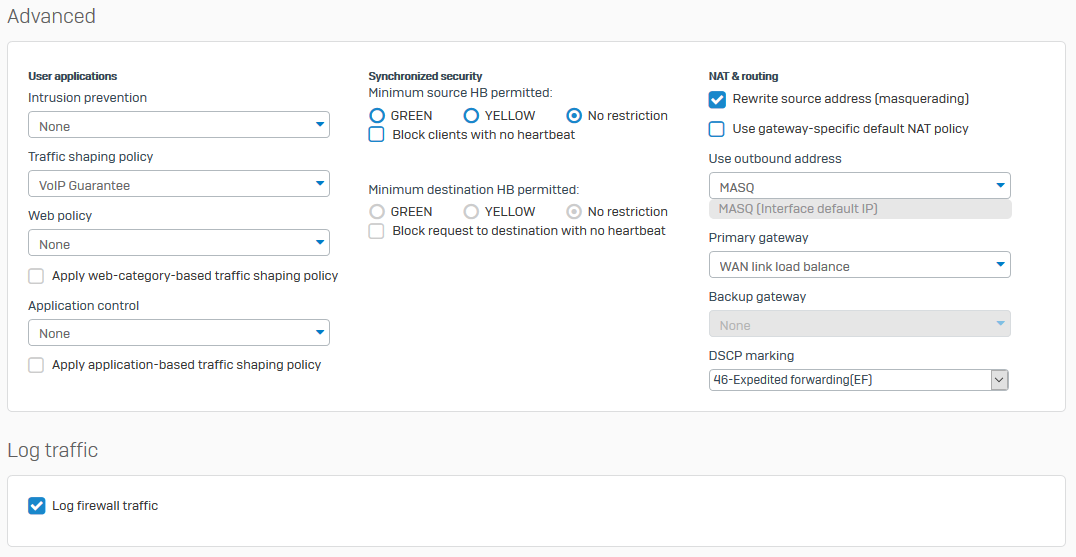 Create an Inbound Rule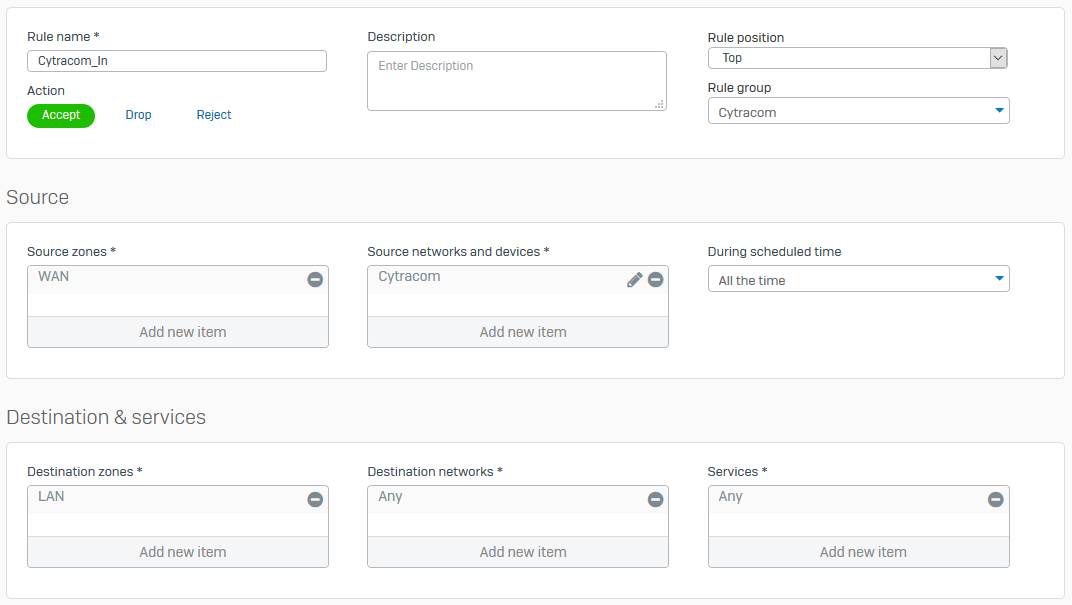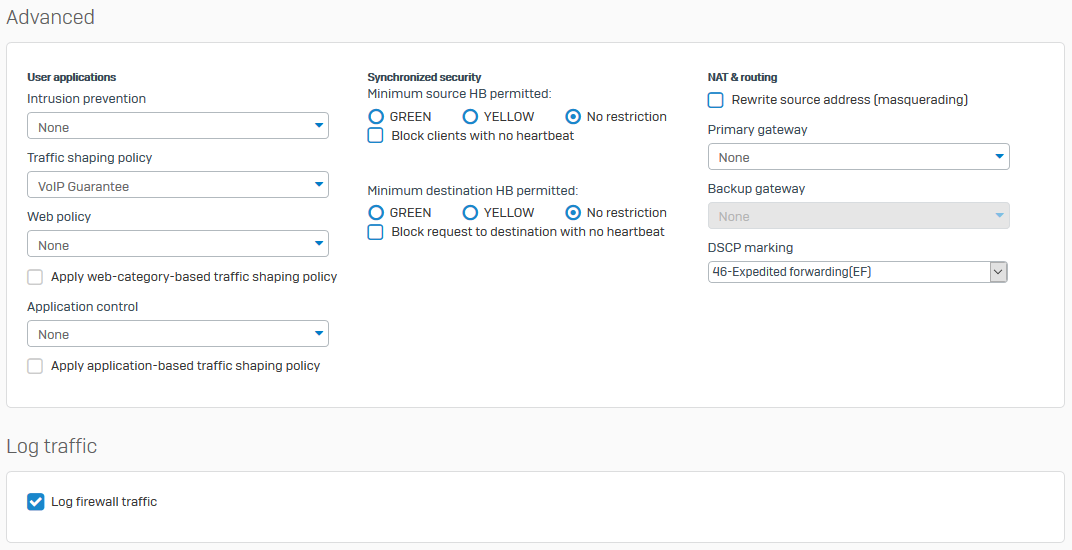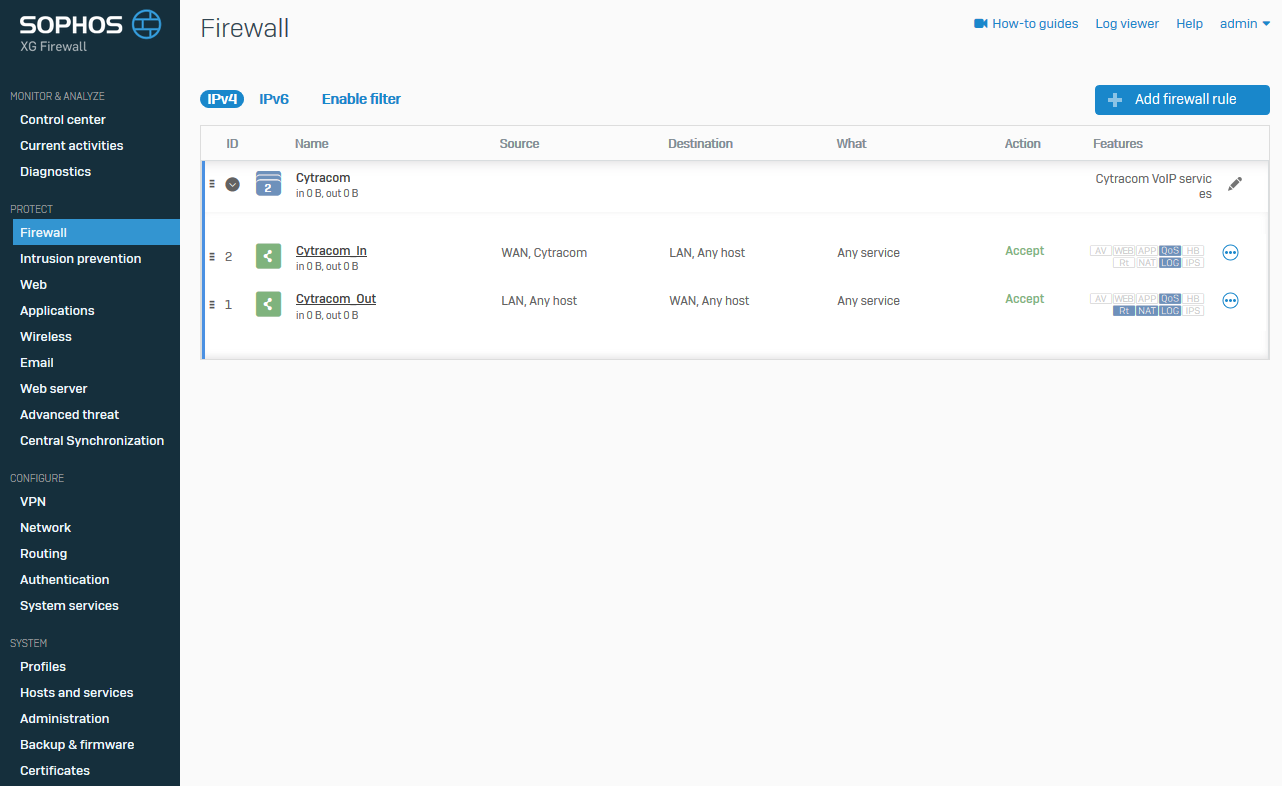 Disable SIP ALG & Increase UDP timeout

Log in to the CLI using Telnet or SSH. You can also access the CLI from admin > Console in the upper right corner of the Admin Console screen.

Choose option 4. Device Console.
Execute the following command(s):

To show the current UDP timeout use the command below:

To set the UDP timeout to the desired time of at least 180 seconds use the command below"