D2 and GXP Products follow the same compatibility guide with the exception of lifters. The D2 was not designed to function with a lifter.
Standard RJ9 headsets:

EHS Headsets: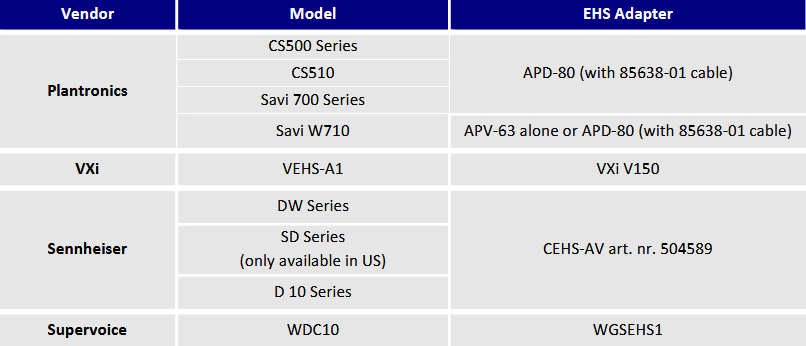 Bluetooth:
Supported on GXP2130v2/2135/2140/2160/2170/D2, only answering a call and ending a call via Bluetooth headset is supported. Volume adjustment and redial features have not been implemented at this time.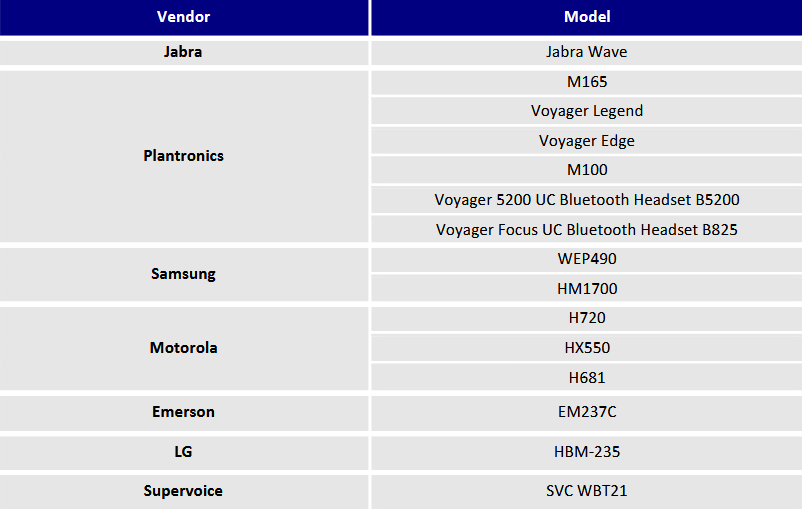 For direct documentation on the GXP series use this link to view the Grandstream recommended headset devices.
For information on pairing a Bluetooth headset and using hands-free mode, please click here.