Voicemail Transcription allows customers to view a written transcript of a voicemail in their email or in the portal. You can also see transcription on the Desktop app under the Voicemail tab. Follow these steps to activate this feature.
Note: If you are on our C2 pricing plan, voicemail transcription is enabled automatically. These steps will not apply and the toggle option will not be visible in the portal.
Login to secure.cytracom.net
Click on PBX
Click on the Mailboxes tab
Click on the edit button for the desired mailbox
In the Notifications section, type the email address(s) under "Email to Notify"
Note: Multiple email addresses can be added for notification by adding a comma in between the email addresses.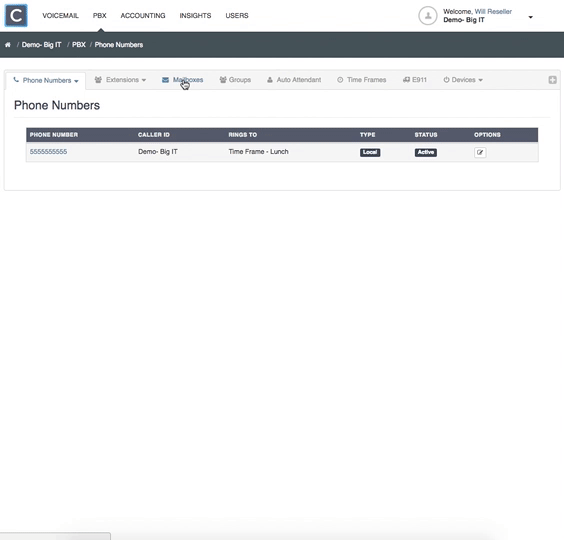 Toggle on the Voice-to-Text
Click Agree to accept the Terms and Conditions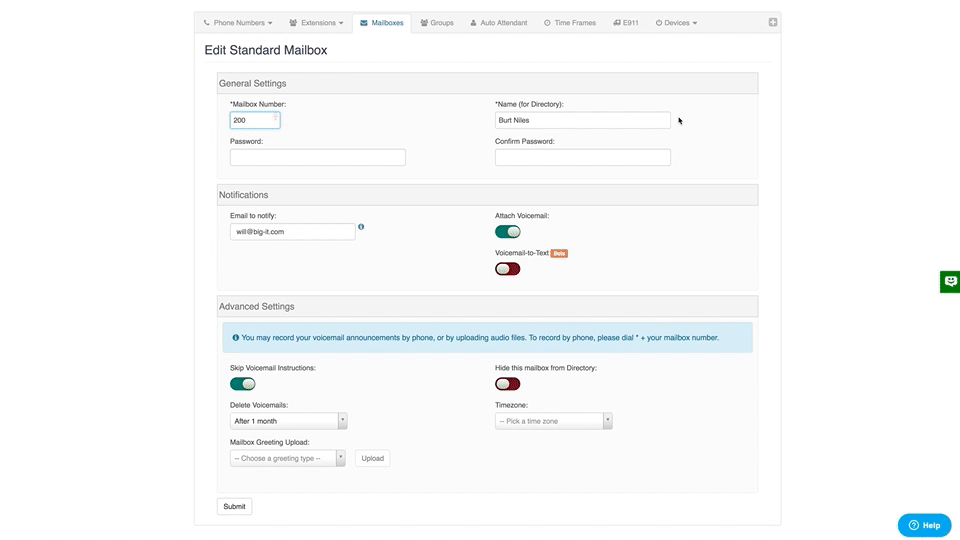 Note: Voicemail transcripts can be viewed in the portal by selecting PBX> Voicemail > List option. It can be viewed in the Desktop app by logging in and selecting Voice> Voicemail> Select the message to display the transcription.