Templates are used for creating groups of devices that may contain a portion of similar features or desired settings, allowing them to be managed from one point of reference instead of a per device method.
Creating a Template
Hover over Devices on the main menu bar of the PBX and choose the option Device Templates.
Click + New.
Name the Template. (i.e. Reception or Warehouse)
Select the device type.
Select the time zone for the device.
Configure Multi-Purpose-Keys or P-values (in

Advanced

) if needed in the next section.
Click Submit.
Then go back to Devices and select a device from the list.
Under the drop down labeled Template: choose the desired template
Click Submit.
Note: This feature only pertains to Grandstream phones at this time.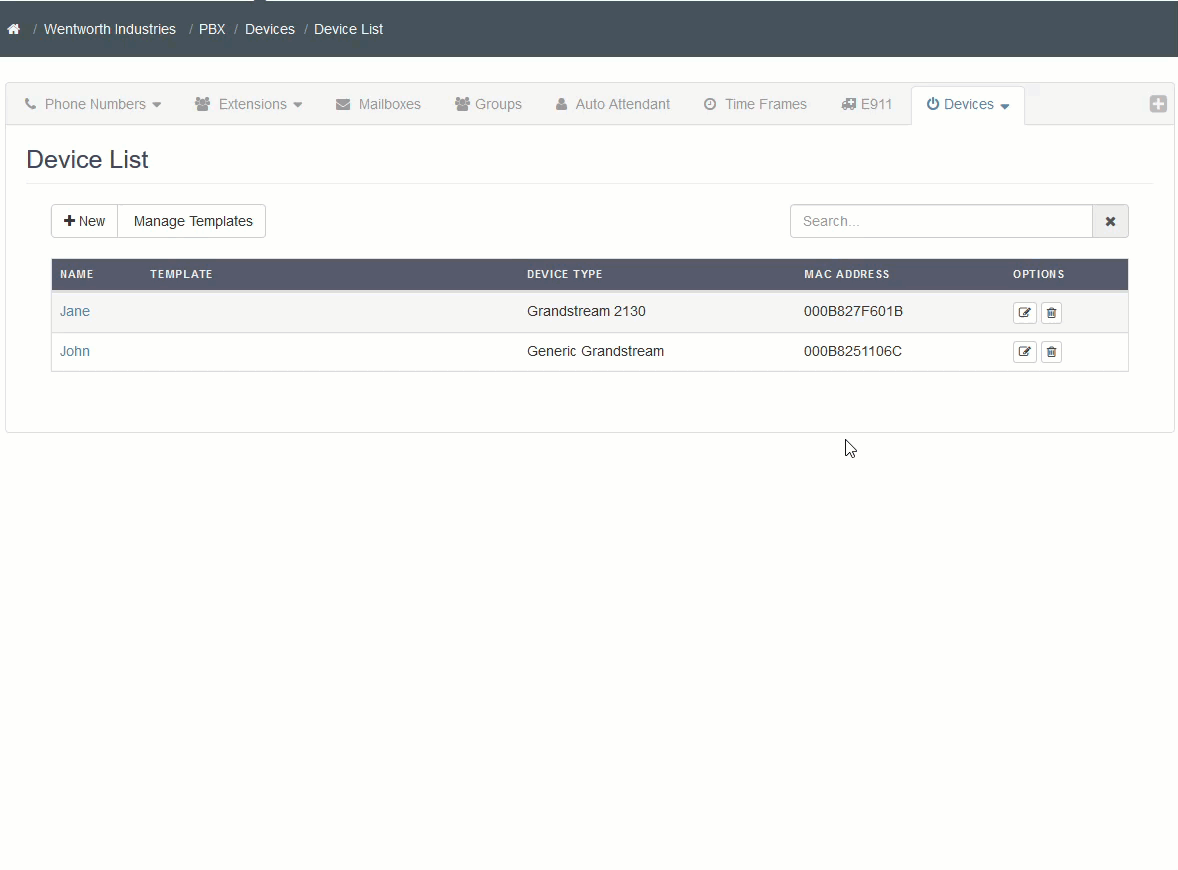 Note: When making changes to Templates and/or Devices the template will need to be re-applied to each device to ensure the changes have taken place to each device. Every device where a change has been made in the portal a reboot or provision request from phone will be required to apply the new changes.