Hold music can be customized easily on the Cytracom system.  It allows playing of individualized hold music to different parties based on the direction of the call (inbound/outbound) or to callers dialing a specific number.
Note: A .wav file or .mp3 track under 80MB may be used. In order for it to play smoother, convert it to mono instead of stereo.
To create the group:
Once in the PBX, expand the menu by pressing the + on the right side of the menu bar.
Click on Hold Music.
Click + New.
Name the group and select outbound calls as well if desired.
Click Save.
To add a track to the group:
Click Add a Track.
Name the track, then Upload the .wav or .mp3 file.
Click Save.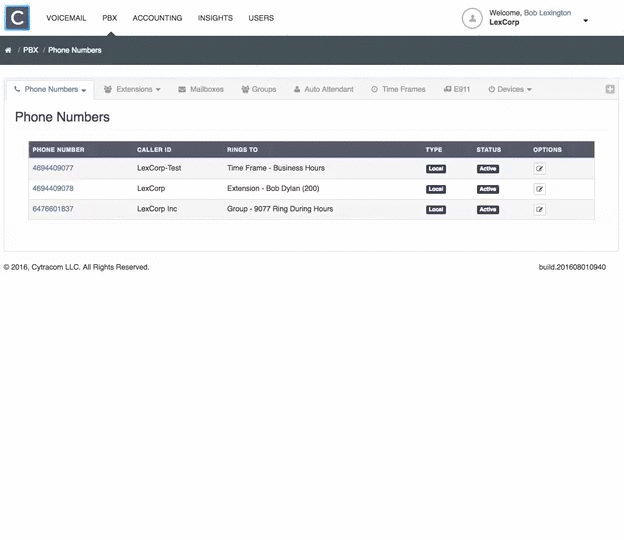 Now that there is a group with a track, the group can be assigned to selected phone numbers in the PBX. Assign a Hold Music Group to a Phone Number