Call Center is a feature that can be added to any customer's plan for a per-user monthly fee. Contact account management to add this to an existing plan.
Call center allows inbound calls to be placed in a queue. There are a few different ring strategies that customers may choose from as calls come into their queue: Ring All, Round Robin, Least Recent, Fewest Calls, and Random.  
'The While Caller is Waiting' section allows the customer to play messages for their callers on hold, set how often those messages play, enables the caller to exit the queue by pressing 0, and announces their hold time. 
Under the Agents section, agents can be assigned to a queue and even placed in a specified order.  
Reason codes can be set up in order to allow an agent to pause while logged into the queue for specified reasons set in the PBX. Reason codes are optional. 
Below is a screenshot for setting up a new Queue.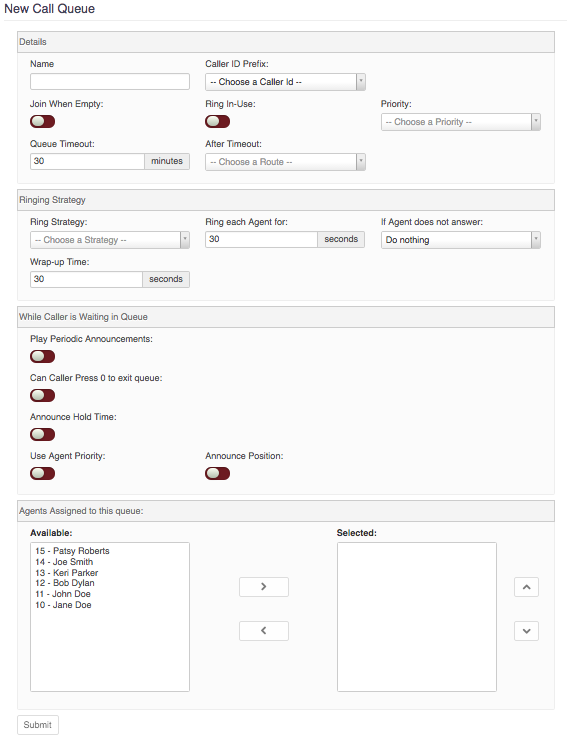 Once Call Center is active on the account, there are several different views/reports that are available:
Call Queue Detail

Queue Performance Report

Agent Performance Report
Note: Please contact a System Administrator with any questions.