Unlike putting a call on hold on a single extension, call park allows the call to be put on hold on all devices configured with the same call park keys. Follow the steps below to set up these keys.
Log into

secure.cytracom.net.

Click on the PBX tab.
Click on the Device tab.
If all phones need to be configured the same way, click on the Manage Templates button.
To do each device individually, click on the notepad and pencil beside that device.
Configure the BLF keys under the Multi-Purpose keys.
The Type Field has a drop down menu including Busy Lamp Field, Call Park, Speed dials, and transfers.
Choose Call Park.
Under the Account field, select Account 1.
In the description field, give the key a name, such as Park 1.
To set up call park, make the value field 701 or higher, depending on how many call parks are to be set. Example: If there are 5 call park keys, the values would be 701, 702 703, 704, and 705.
Once all buttons have been configured, scroll to the bottom of the screen and press Submit.
Once changes have been submitted, reboot the devices, and the call park keys will light up green. 
These instructions are the same for a device template set up.
Name the template and set the keys as instructed above.
Go into each device under the configure section. In the Template field, designate the template to be used on that device and click Submit.
Note: All devices need to be rebooted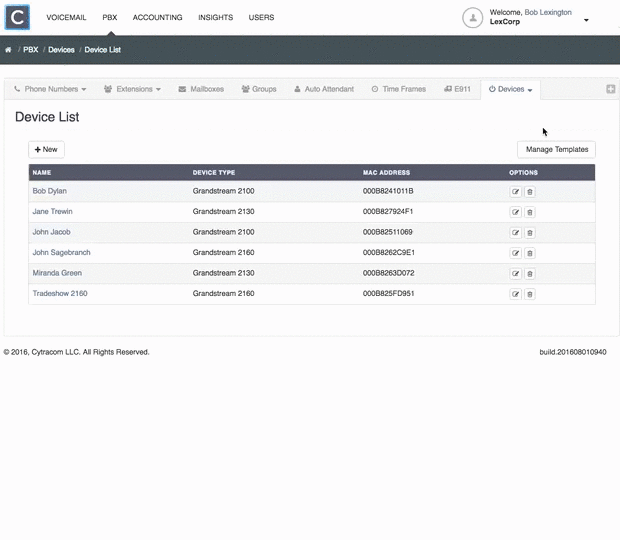 OPTIONAL CALL PARK SETTINGS
Call park is on by default on all accounts. There are some additional settings that can be adjusted if desired. These settings would be system-wide and configured under Global Settings in the PBX. Expand the menu as shown below to get to Global Settings and Call Park optional configuration items.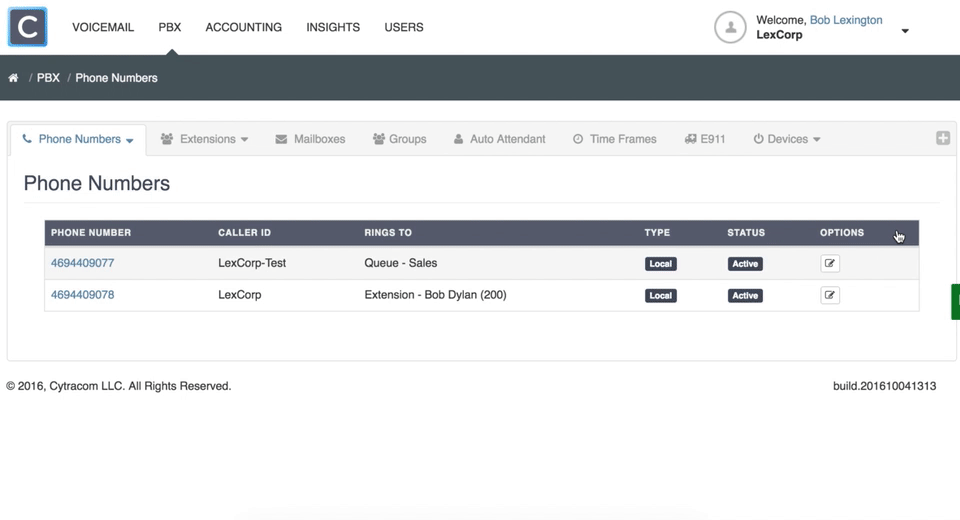 The individual settings include:
Standard:

Turns Call Park on and off. Green is on, and red is off.

Enable Presence:

This should always be toggled on because it allows users to see if there is a call in the parking lot by a red indicator light. If no calls are in the parking lot, the keys will remain green.

Call Park Spaces:

The system administrator can set a limit to the number of Park Keys on the system. The limit is 9.

Timeout:

Set how long the call will sit in the parking lot.

Return to Origin:

This can be toggled on or off. If this is on, the call will ring back the user that parked the call after it times out. If it is off, then the call will be routed to either a mailbox, group, auto attendant, or queue.

Return to Origin Timeout:

This is how long the call will ringback the user that parked the call. If unanswered, the call

will disconnect after the set time period. 

Click Update Call Parking Settings for all changes to take effect.