Call Recording can be configured to be 24/7 or scheduled and can apply to certain extensions, phone numbers, call queues, or even ring groups. These options are configured in the portal under the PBX tab by expanding the menu to the right with the + button.  Choose the Call Recording option.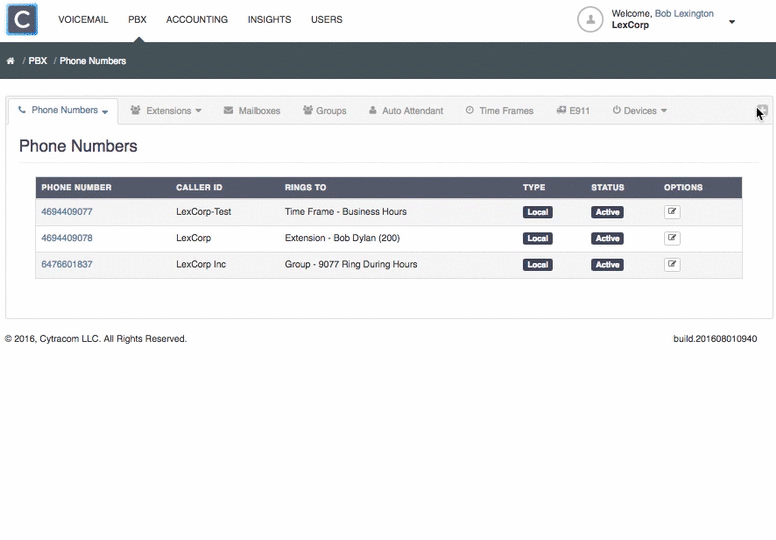 Note:  Call Recording will incur charges, so keep this in mind when enabling Call Recording through the PBX.
Once enabled, calls can be recorded based on Extension, DID, Group, or Queue. Outbound calls can only be recorded via the Extension option, the other three would apply to inbound calls that "touch" those routes.
Scheduled recordings can also be set. Leaving this off will allow the system to record all the time.
An option is available for Nightly File Transfer. These files will be stored on the customer's server for storage instead of Cytracom's. Set the Recording Retention down to 1 month so that files are deleted from Cytracom's server to avoid storage charges.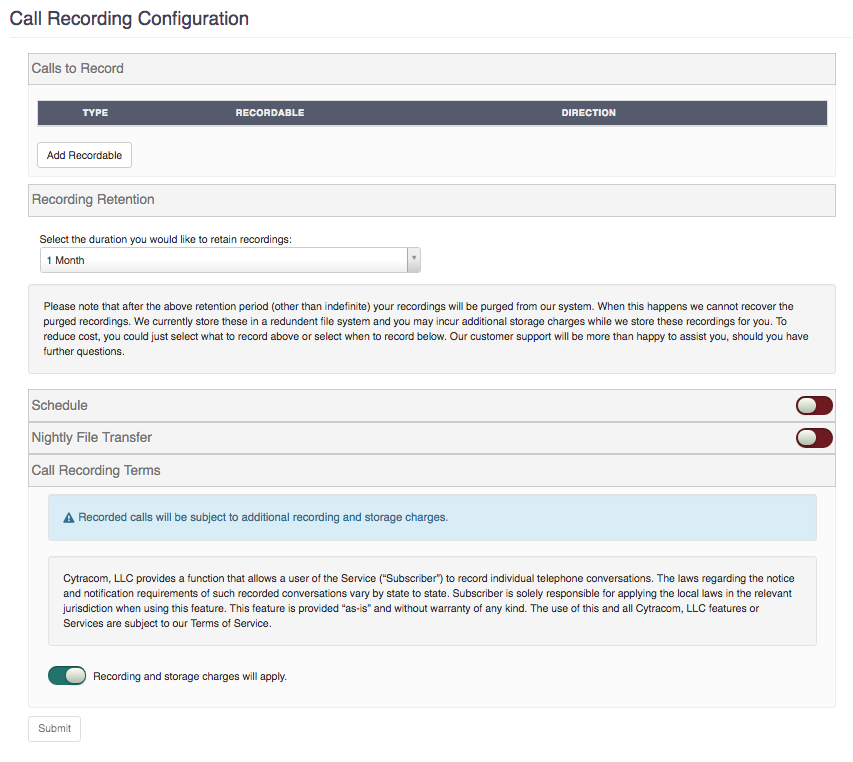 Once Nightly File Transfer is enabled, the screen will expand. Make sure to click on Test Connection as shown below: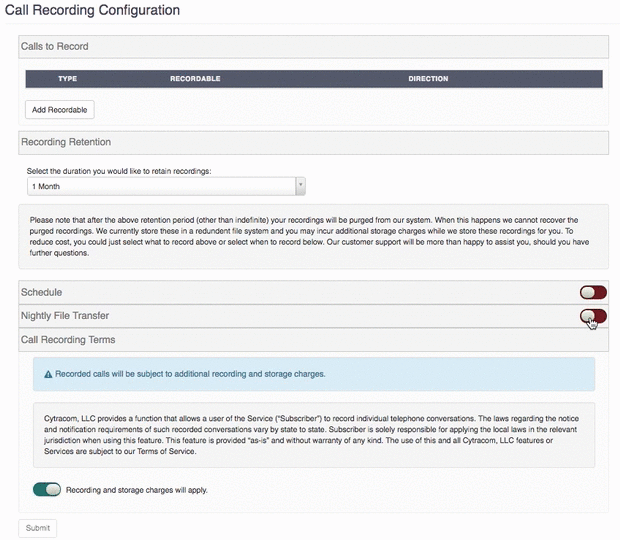 Calls that have been recorded can be found in Insights, attached to each call record - there will be a Play and Download button at the right-hand side of each line. Recordings may take up to 24 hours to process.