Call Routing allows a user to designate a specific path for inbound calls.
In the PBX, click on the Phone Numbers tab.
Choose the phone number which you would like to configure.
Settings

Description

Active Toggle

Must be active to allow phone calls.

Caller ID

(CNAM)

Displays the caller ID Cytracom files with the carrier. The maximum number of characters is 15. This ID is sent to the party receiving the call and functions as long as the receiver's device is able to display it; many cell phones cannot.

Show Caller ID Toggle

Set to active by default. Controls caller ID on outbound calls.

Caller ID Mode

Allows to set a prefix to or replace completely the caller ID on incoming calls through this number. A custom text can be keyed in when selecting an option other than None. Available options are Your Text or Your Text + Original.

Call Routing -Default

The destination of the incoming calls to this number. Select an option such as Extension, Group, or Auto Attendant, and then choose the appropriate route in the box to the right.

Call Routing -Holiday Route

The routing options selected here will become active on days that are defined as holidays. Configuring Holidays

Hold Music Group

Defines the group of tracks to play when callers are placed on hold.

Screen for Privacy Toggle

Callers with a restricted number will be presented with a busy signal.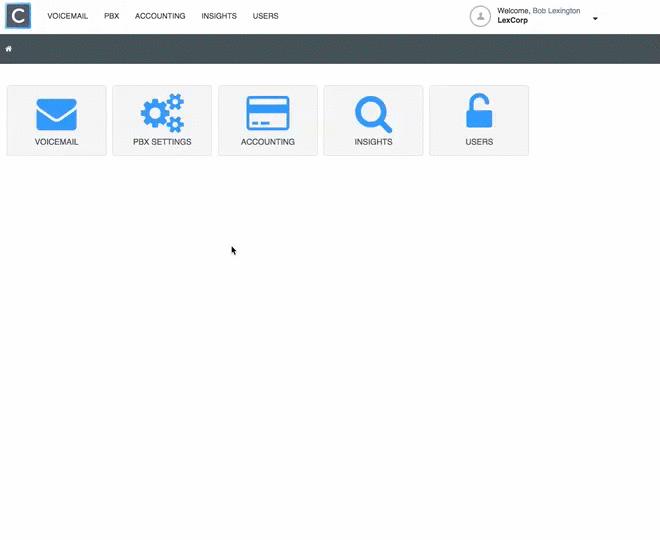 Note: Until the number is completely ported, these settings will not be active.