Find Me allows calls to ring outside or internal line or lines before going back to the system's voicemail. It can ring multiple phones simultaneously. 
Note: Outside numbers must be added in the Call Forwards section of the PBX prior to using them in the Find Me settings.
Setting up Find Me
Each extension can have it's own Find Me settings.
Navigate to the Extensions tab on the PBX's main menu.
Choose the extension to edit.
Scroll down to Advanced Settings
Select Show Settings
Select Find Me 
Add up to 5 phones or numbers. This can be any combination of internal extensions or outside lines.
Blast Calls will ring all phones at the same time.

This will remove the personal assistant recording in which the caller is prompted to press 1 to locate the party. 

Set the amount of time for the phone to ring. If Blast Calls is off, each phone will ring in rotation and the personal assistant will be present. 
Choose a mailbox for a message to be left in if the call is unanswered.
Click Submit.
Once Find Me is set up, it can be chosen as a destination for phone calls. It is commonly used as the destination for the If Not Answered rule on that extension. To place the Find Me in use, select Custom from the routing menu and select the Find Me to be used.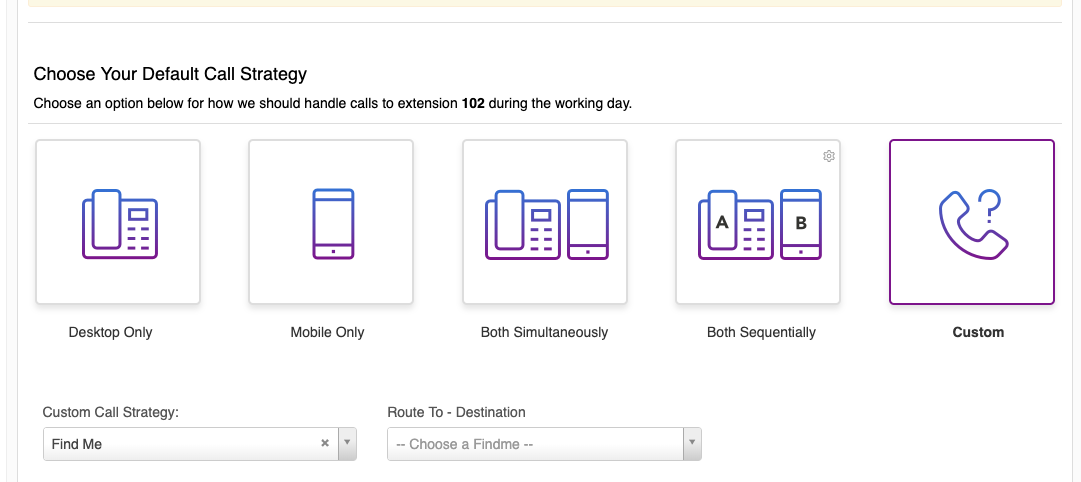 Feel free to email support@cytracom.com if further assistance is needed.